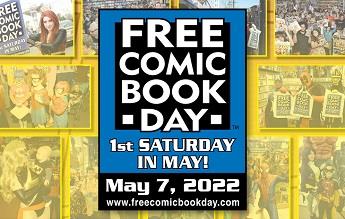 First and foremost, HAPPY FREE COMIC BOOK DAY!
If you haven't had the chance, go to your participating comic book store and get some free comics!  Support local comic book distributors on this special annual day every first Saturday in May.
If you don't know where to find your local comic book store, check out the official Free Comic Book Day website for information as well as a list of the comics that are free for you.
And, don't forget, all the comics here at Battlerock Comics are free all the time.
Because this day happens to fall on May the 4th, it's also a special Star Wars day… so
Now the important stuff… like where the heck have we been?
As you can see, Battlerock Comics is still working on Issue #15 of "Future's Guardian".  We are trying to get this ready for a release on the last Friday of the month, but we still have several pages to work on before we can get there.
Unfortunately, we've been tied up with a few personal matters.  Family illness, personal illness, these all take a toll on us, and they also take priority over even a labor of love such as this.  So we appreciate the patience you have shown and hopefully you will enjoy the continuation of our story in the world of Champions Online as we jump to 2019.
You can probably see one significant change just on the cover.  It seems we have a new team in Millennium City.  Just how close they are, you're just going to have to find out.